We provide comprehensive services that span the entire enterprise.
From applications to technology to infrastructure, Centroid's end-to-end capabilities help clients modernize, transform, and grow their business to the next level.
History
Our company started in 1997
Our five managing partners have advanced degrees in business, applied mathematics, operational research, computer science and software design. Their long experience includes seasoning at well-known system integrators and the big 4 consulting firms such as Accenture, IBM, Deloitte, and Ernst & Young. They helped develop solutions for complex companies, including Subaru, Trader Joe's, Visa, Overstock, HID, Intuit, Time Warner and Amway.
At Centroid they built a team of over 200 people with the talent and experience to help clients take advantage of the latest Oracle cloud applications and technologies. Today our headquarters and R&D Performance Lab are in Troy, Michigan. We service customers around the globe with the help of our staff across North America and India.
Culture
The founders' vision was that Centroid's customers should matter most
Embedded in our DNA is a relentless pursuit to help you succeed. Through our unparalleled understanding of Oracle, complete service offerings, and our Partners personal commitment, we go beyond the surface of business and technology to help you modernize and transform your business to the next level.
We monitor technology and industry trends, invest in continuous employee training, and create new service offerings all to bring you new and innovative ideas to help you succeed.
Centroid has been recognized as Oracle's North American Partner of the Year for Engineered Systems, Oracle Technology, and Infrastructure-as-a-Service over the past 5 years.
Executive Leadership
It is important to know and trust the people you do business with. That's why our founders still own and manage the company.
Scott Morrell
managing partner
Eric Reed
managing partner
Jim Brull
managing partner
Ajay Arora
managing partner
Rob Koch
managing partner
Kelly Wilkinson
associate partner
Carrie Zavar
associate partner
The Faces of Centroid – Discover some of the talent that is behind our growth and customer success!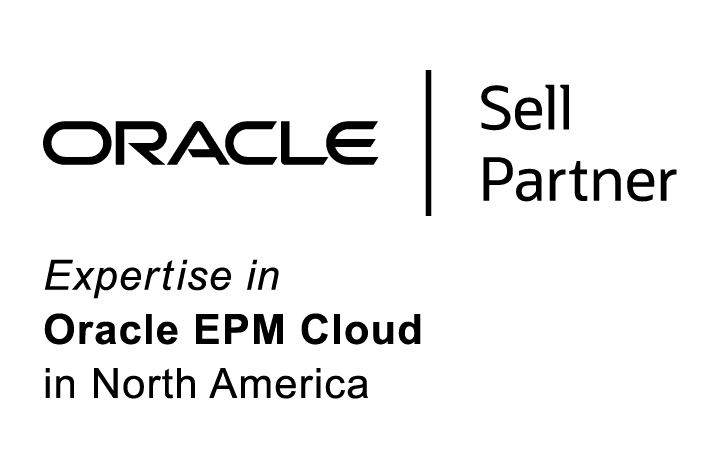 CIOViews 10 Most Trusted Managed Cloud Service Providers
Centroid is recognized as CIOViews' "10 Most Trusted Managed Cloud Service Providers Making a Difference in 2023."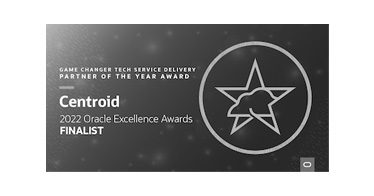 Oracle Service Delivery Partner of the Year Finalist
Centroid was recently named by Oracle as a finalist for the 2022 Oracle Excellence Award. Centroid is the ONLY North American partner recognized as a finalist for the "Game Changer Tech Service Delivery Partner of the Year". This award recognizes Oracle service delivery partners who demonstrate repeated success in implementing innovative solutions and workloads on OCI.
Oracle Excellence Award for Specialized Partner of the Year
Centroid was presented the 2014 and 2015 Oracle Excellence Award for Specialized Partner of the Year NA in the categories of Engineered Systems and Technology for demonstrating excellence in implementing and supporting complex infrastructure, technologies and applications. Recognized for our focus and expertise providing Oracle customers with a value-based approach to solutioning the right technologies for successful deployments.
Inc. Top 5000 Fastest-Growing Private Companies
The Inc. 5000 awards rank the country's top 5000 fastest-growing private companies. Centroid has been recognized as one of the fastest-growing companies in the United States by Inc. Magazine. The Inc. 5000 list represents a comprehensive look at the most important segment of the economy – America's independent-minded entrepreneurs. Centroid is extremely honored to have reached this elite status by receiving this award and proud to be among this exclusive group of companies.
Collaborate 2014 OAUG Conference Most Visionary Award
Centroid is proud to be the winner of the Collaborate 2014 OAUG Conference Most Visionary Award. A panel of OAUG member judges selected Centroid for this award that goes to the exhibitor with the most creative and unique booth design, including the best technical implementation, layout and flow. As a Two-Star Elite Partner with OAUG, Centroid has a long-standing committment to helping Oracle customers maximize the return on their investments in Oracle Applications.
Avnet Valued Partner
Centroid is an Avnet Valued Partner and is an honored recipient of Avnet's "Oracle Partner of the Year" award 2015|2016. The Avnet and Centroid partnership started in 2014, combining two companies that share an excellence in customer care and utilize the strengths and capabilities of each organization to deliver technology solutions to solve real business problems. We are proud to be recognized as Partner of the Year signifying Centroid's continued service and delivery excellence.
our commitment
Centroid helps its clients take back control of their Oracle licensing. A great deal of time and effort is involved in planning, purchasing, managing, and maintaining software licensing. Our commitment to our clients is to maximize their Oracle investment while mitigating any potential downside.
Take the next step
Contact us today for more information about our Oracle Cloud services and solutions.